It is a pear shaped fruit that scores high when it comes to its miraculous health and beauty benefits. Avocado, also known as butter fruit comes loaded with essential nutrients. Traditionally used for treating several health and skincare problems besides being consumed as food, avocados are among the healthiest natural ingredients on the planet.
What is the composition of avocados? Which aspect of health do they benefit in? Yes yes, everything is covered below.
Avocado Benefits For Hair
All those shampoo and conditioner commercials getting you a wee bit jealous? Avocado tries to bridge the gap between your hair and the hair shown in ads.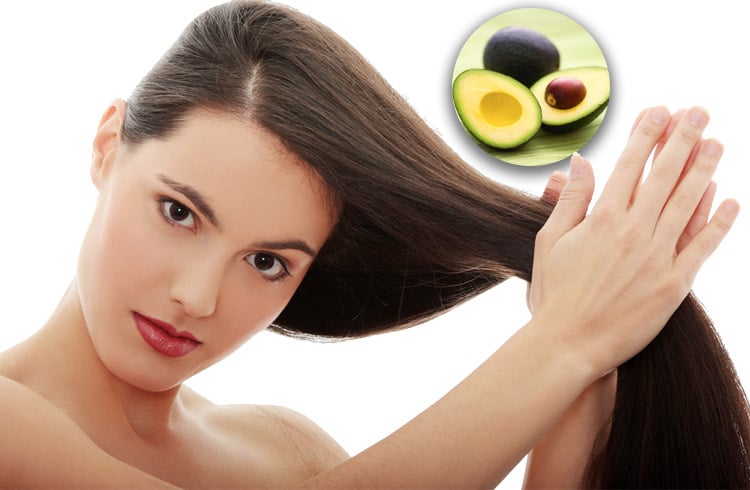 1. Hair Conditioner
For dry hair especially, butter fruit works as an effective conditioner since it is creamy. Massaging your hair with the butter fruit paste, results in soft and healthy looking hair. It effectively conditions damaged and dry hair. It also helps control frizzy hair to a great extent.
2. Regulates Hair Growth
The avocado oil stimulates your hair follicles, which improves blood circulation in the scalp. Hair loss is usually the result of deficiency of Vitamins. So, Avocados solve the problem as they are high in vitamins B and E that strengthen and protect the hair. Vitamin B and E aid and regulate hair growth by working right from the cellular level. Using avocado as a conditioner is the best way to promote hair growth.
3. Moisturizes The Scalp
Dry scalp is a common ailment that bugs us. The avocado or butter fruit oil goes deep into the epidermis layer thereby helping in keeping the scalp moisturized. If you suffer from dry or itchy scalp and have given up hope of ever getting back your healthy problem-free scalp, then try using avocado to treat your scalp worries. Simply mash up a ripe avocado and massage it onto your scalp.
Leave it on for an hour and wash off.
4. Dandruff Remedy
Dandruff treatment is another one of butter fruit benefits. The avocado seeds can be powdered and used as a natural dandruff treatment.
5. Gets Rid Of Split Ends
Split ends can be taken care of by using avocado butter for hair. Dry and brittle hair can be cured by using butter fruit oil. The vitamins and minerals in avocado bonds your hair, trying to mend the brittle ends.
6. Hair Detangler
The oil de-tangles hair without making it greasy. Avocado fruit is known for stimulating hair growth and controlling hair loss. This fruit as a moisturizer improves the hair condition to a good extent.
Gorgeous hair and the best of health aren't complete without flawless skin, is it?
Avocado Benefits For Skin
How does avocado strive for your flawless skin? It doesn't even burn your pockets like those cosmetics.
Still does the magic, see how!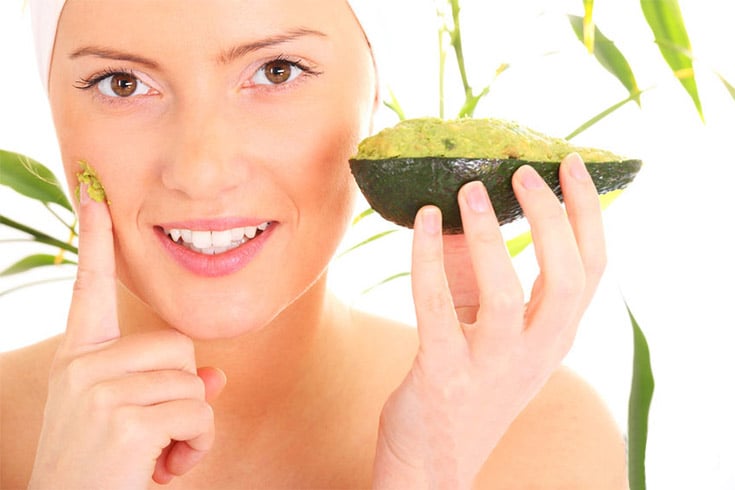 8. Reduces Wrinkles
When applied with cocoa butter, it helps in lightening scars and spots and gives you a radiant skin tone.
9. Lessens Skin Breakouts
Regular intake of avocado effectively controls acne or breakouts in the skin. A wonderful skin tonic it is that keeps the skin supple and glowing. Avocado oil gets easily absorbed into the skin and thus penetrates deep into your skin, leaving it well-cleansed, nourished and baby-soft.
10. Nourishes Skin
The juice of avocado, popularly called butter fruit, leaves your skin soft, supple and hydrated when applied on skin. It also helps accelerating the new cell generation and promotes circulation in the body and skin. Mash up an avocado and apply in onto your skin, concentrating on any dry areas. The avocado will penetrate into the skin and deeply moisturize it, leaving you with soft skin.
11. Anti Aging Properties
The butter fruit also has anti-aging properties. It's antioxidant properties help in fighting the aging process, detoxifies your skin and keeps it soft and supple.
12. Natural Sunscreen
The avocado fruit protects the skin from the harmful UV rays of the sun, reducing wrinkles and age spots. Avocado oil can be used as a natural sunscreen which will keep the harmful effects of UVA and UVB rays at bay. Avocado oil will also help heal sunburn. You can use butter fruit recipes to protect your skin. So the next time you come home from a day out in the sun, apply avocado oil to your skin to soothe and treat any sun damage.
13. Improves Complexion
Avocado butter for skin is used in various cosmetics which help in skin lightening. It can also give you instant radiance.
It's mind boggling that one fruit could solve almost all your problems, isn't it? But are you not a fan of the taste?
Well, to make things easier for you, here are a few avocado mask recipes for your skin. Follow the simple steps without consumption for amazing results.